This article is not applicable to Cloud versions.
The Editor workspace provides access to all authoring functions and the tools to help you maintain consistency and manage your content. Specifically, the Editor workspace includes the following functionality:
Create and edit documents, simulations, and courses
Insert steps, actions, notes, links, and tooltips into documents and simulations
Insert hotspots and web links into courses
Specify formatting options, such as font and paragraph style
Use spellcheck, glossary, and annotation functionality
Create and update your website
Overview of the Content Area and Task Pane
In addition to standard application features such as menus and toolbars, the Editor includes the following main areas:
The procedural content area contains the document, simulation, and screenflow views. The course content area contains the course, audio, and preview views.
The task pane view is customizable and can include such information as an outline view of the content, and a list of annotation sets for the current content, and access to public and private discussions.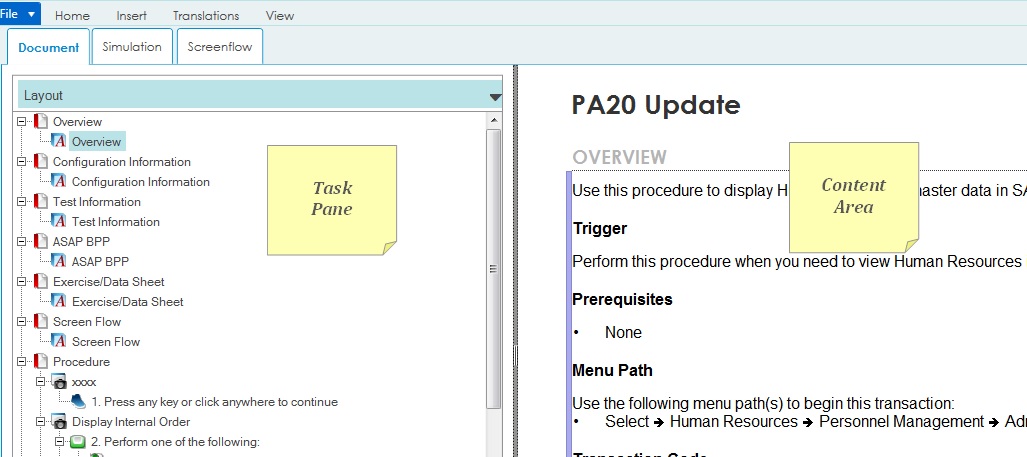 Using the Menu
The menu provides access to all author functionality.
The options available on a menu are dependent upon the content you are displaying. Based on what type of content you are viewing, the available options within a menu will differ.